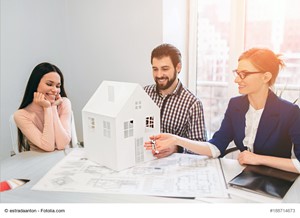 Persistence may prove to be exceedingly important to a home seller. In fact, a persistent home seller may be better equipped than others to reap the benefits of a fast, profitable property selling experience.
Now, let's take a look at three tips to help you become a persistent home seller.
1. Analyze the Real Estate Market
Persistence and confidence often go hand-in-hand. And if a seller allocates time and resources to learn about the housing sector, he or she can build the confidence needed to remain persistent throughout the home selling journey.
Take a look at the prices of available houses in your city or town that are similar to your own residence. By doing so, you can see how your house stacks up against the competition and identify innovative ways to differentiate your residence from the pack.
Furthermore, it may be beneficial to look at the prices of recently sold residences in your area. This housing market data can help you determine whether you're preparing to enter a seller's or buyer's market.
2. Set an Aggressive Initial Home Asking Price
A persistent home seller will take a data-driven approach to establish a competitive initial asking price for his or her residence. That way, this seller can set an aggressive home price that will help his or her residence stir up plenty of interest as soon as it becomes available.
Conducting a home appraisal offers a quick, easy way to receive an expert property valuation. It usually only takes a few days to receive a home appraisal report. Once a seller has this report, he or she can use it to set an aggressive initial home asking price.
3. Hire a Real Estate Agent
Even a persistent home seller realizes that he or she may struggle to navigate the home selling journey alone. Thankfully, if you hire a real estate agent, you can receive comprehensive support at each stage of the home selling cycle.
A real estate agent is committed to helping a home seller enjoy a seamless property selling experience. He or she will work directly with a seller and keep him or her up to date throughout the house selling process. As a result, a home seller and real estate agent together can maximize the value of any house, at any time.
In addition, a real estate agent is resourceful and will do whatever it takes to promote a residence to the right groups of buyers. He or she will host open house events and home showings and provide a property seller with plenty of feedback. Best of all, a real estate agent maintains constant communication with a house seller. And if a seller has questions, a real estate agent is ready to answer these queries.
For home sellers who want to achieve the best-possible results, persistence is paramount. With the aforementioned tips, anyone can become a persistent home seller and boost the likelihood of a successful house selling experience.